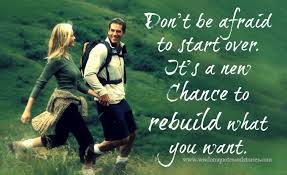 It's never too late to start over again. If you weren't happy with yesterday, try something different today. Don't stay stuck. Do something better. One closed door leads to another widely opened. To start all over again, whether after a brutal or amicable divorce, death of life partner, losing your job, or starting over for all the good reasons, you need to fine tune yourself and stay in tune with modern technology, and join the chorus in the social media. You must need a modern high speed computer that can connect to the internet with wifi to enable you do your work and connect and chat with new friends at any place, even at shopping malls. Though it's not easy to start all over again especially if you have adopted great many patterns and got used to doing things with a long time partner, but it also gives a sense of relief knowing that all those brutal past activities are history, and you are about to have a new life and a new beginning.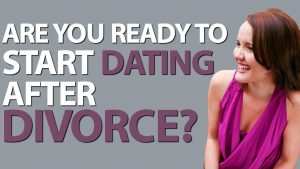 In retrospection, if you believe you tried all the new ways you could find on online to save your relationship, and still nothing works out, then, have it to say that your best was not good enough. Therefore, you must have to re-access your priorities, change the way you normally do things, apply new ideas as you start a brand new life. Starting over again can be bumpy and rough at the beginning as harsh realities of life sets in. At that point, some weaker individuals tends to take their own life forgetting that a man/woman who waits until circumstances completely favors his/her undertakings will never accomplish anything.
You need to get out of any comfort zone your in before, and take full control of your life without depending on anybody even if you have to. Whether you're recovering from a nasty and brutal divorce, loss of a life partner, or you just lost you career/job where you have spent half of your life building, taking full charge of your newly found life is an important part of turning around not only your life, but also the life of your loved ones.
1. After Brutal Divorce – Some people tend to end their life after divorcing from a long relationship, especially the one that involves nasty custody battle for the kids. However, a clear understanding of what went wrong, and how did you end up been a divorcee, and in the singles market again could be the key to starting over again and giving yourself another chance. Slowly but surely introducing yourself back in the social world is an excellent initial moves. Change your features, debut a new hair styles, re-energize your self and start dating again. Don't ever reject your self just because someone rejected you, instead, set a high standard for your new dating priorities, and try to be more social. Do not accept age as a hindrance. In today's world of romance, age does not matter anymore. The bone of contention is your ability to perform, and carry out your part of the family responsibility.
2. Death of Life Partner – Death of someone's spouse heats like a thunder, and sounds like a dream. Waking up the next day, and realizes it's true, your lovely spouse has actually gone and would never come back. It's really hard to swallow, but life goes on. One by one, we all go the same route.
However bitter death of a spouse sounds, one must reach a state of acceptance when it comes to nature or accidents. But the worst is when such loss is man made or acts that could have been prevented as seen in today's wild world. For those who have strong faith or believed in something, some kind of meditation or praying helps to alleviate bad feelings and kind of refreshing the mind to instead concentrate on something more positive.
Getting social with new friends or even with complete strangers could help to energize and put some smiles on your face. Always surround yourself with friends and well wishers who understands your present predicaments, and willing to help you in anyway possible.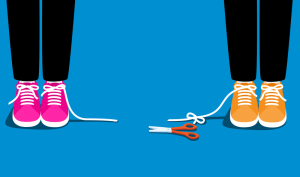 3. losing Your Job – Starting over after losing your job is the hardest of it all, because everything comes to a stand still, and if you did not do something within a short period of time, it gets worst and might strike you down mentally and physically. You need to take stock on your goals, and know what you want out of life and go for it without hesitation.
Delay is dangerous, so they said. You must immediately find an alternative job, even if it's a low paid, and move on from there. Eventually, you will get back to the high position. The problem most people face is the academic qualification for a new job. Most employers based their positions on academic qualifications and experience, and if you have only the experience with no academic papers to back it up, your life might be turned upside down because you might never get such high paying jobs again with only your long working experience.
If you have no degrees or certificates to back-up your long working experience, try to enroll a related course in one of the online schools. There are several high standard schools for both vocational, and career training jobs that give you a certificate or even a degree after completion.
Starting all over again after a divorce, death of a partner, or after losing your job is one of the life challenges everyone tends to avoid, but at some points in our lives, things can go ugly and will take different turn and before you know it, everything you have worked so hard for all your life collapsed and ends before your eyes.
There are numerous ways to start all over again after harsh realities of life sets in, therefore, browse through below links to read more from other professionals about how to start life all over again after a brutal and nasty divorce, death of a spouse, or after losing your job. Here are some additional helpful ways to start your life all over again.
RELATED:
Everything You Need To Know About Starting Over After Divorce
How You Can Start Again After Divorce – Health Essentials
Seven Ways to Thrive After Divorce | Psychology Today
How To Start Over After Divorce – WP Diamonds
Simple Tips for Women Starting Over After Divorce | SAS for Women
Life After Divorce Is Expensive, but Starting Over Is Priceless
After Divorce: 8 Tips for Reinventing Yourself – WebMD
Starting Over After Divorce: How to Survive a Move to a New City
Starting Over After Divorce – Woman's Divorce
How to Start Over After Divorce | Divorce and Your Money
Back to Square One: Starting Over After Divorce – Worthy
Successfully move on and start over after the divorce is final
Ways to Start over After Divorce
How to Start Over After Your Divorce – The Good Men Project
How I picked myself up after divorce | Life and style 
Life After Divorce for Men: 8 Things to Expect – Zoosk
Motivation to Start Over After Divorce. How to Recover from Divorce
10 Do's and Don'ts for Women Starting Over After Divorce at 50
Tips for Stay-at-Home Moms Starting Over After a Divorce | HerMoney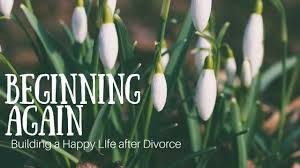 How to Start Over When You Need Money – The Adventurous Writer
How to Start a New Life after Divorce – Starting Over
Starting over after a late-life divorce | Sun Life Financial
Financial planning: How to start over after divorce | Todd Minear
Rebuilding Life after Divorce | All Pro Dad
Creating Your New Life After Divorce: Tips for Starting Over
Starting Over After Divorce – Ask Dave
Is it ever "Too Late" to Start Over after Divorce? – Break Up and Shine
Dating after divorce: 5 things to think about before starting over 
Life After Divorce: Ways to Rebuild Your Life – Everyday Health
SEE ALSO: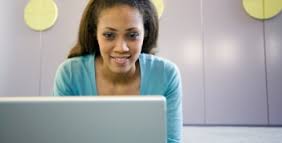 Free Samples – Get Freebies Online
Get Free Samples Without Conditions
If you have been searching for how to start over again after divorce, this is the only website that assembles most of them together in one website to save you time and money with more browsing options and easy searching. If you have comments, share your views.